Tips that drive successful ORM
Now that you know what not to do, it's time you know about the principles that make for a fantastic online reputation management strategy.
"Why principles, and not the strategies themselves?" you may ask.
Well, principles are the roots of a strategy. You cannot always stick on to the strategies that work today. But you can use the same principles for years to create different winning strategies from time to time.
 Tips that will help you build a great brand presence.
Tip #1 – Be a social listener
If you constantly track what other people are saying about your brand, you will be able to take action every time a good or bad comment is posted. This means more scope for connecting with your fans, problem-solving, and getting potential clients.
Tools like Mention.net and Google Alerts can help you automate this process and increases the effectiveness of your efforts.
Head over to Mention.net and create an account (they offer a free trial).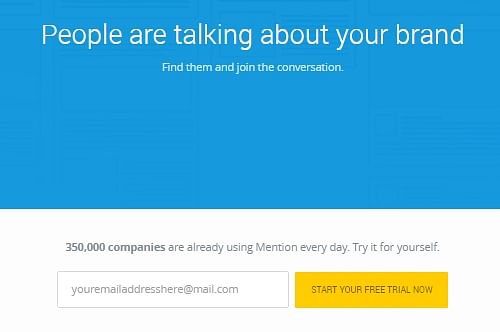 Tip #2 – Don't fight with the haters
Let's get this straight.
No matter how much your brand is loved, there is always going to be a bunch of people who hate it. And fighting with them when they post nasty comments is the kiss of death for your business.
Odd? Not really. People are going to judge you for whatever you do online. Besides, aren't people entitled to their own opinion?
Be smart. Don't take offense to hurtful comments, or the impact can be far worse than you imagine.
Tip #3 – Understand your audience
Yes, it's that simple!
If you know how your audience sees the world, you will be able to speak their language, create content that meets their needs, and not say things they wouldn't like to hear.
Know your audience well, and the number of problems you face will reduce drastically. It's very important to do your research and create buyer personas on a regular basis. That's fundamental to building a strong brand.
And now, two tips to help you perform effective research about your target audience:
First, create a list of the most popular forums in your industry. You can find forums by using the following search string:
"Your keyword" + forums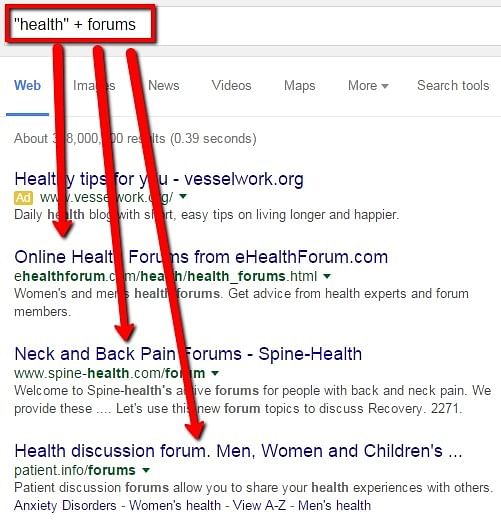 Once you have at least three forums on your list, it's time to start analyzing. Look for the questions people commonly ask. What are their problems? How do they describe their issues? What kinds of words do they use? Answering these questions will tell you a lot about the way your audience thinks.
Tip #4 – Keep a watch on your employees
I'm not trying to turn you into a snoop of some sort, but there's nothing that can hurt your company more than your own employees. Unfortunately, you can't control what they do, especially online. So first, you need to be careful with the people you hire – it's very important that you check out their social media profiles before contacting them.
But what about the people who are already a part of your company?
Again – Mention.net to the rescue! It can be really helpful to monitor what's going on with your employees on social media. You can set up some alerts, so when someone mentions one of your employees, you receive a notification. This way, you'll know the corporate image that your employees are transmitting.
Now don't get me wrong and go paranoid – mistrusting your employees is as bad as not monitoring them. Just ensure you have a system that helps you identify problems immediately, so you can resolve or prevent them.
Tip #5 – Be transparent
Transparency is absolutely necessary. Master the fine art of being totally honest with yourself, your peers, your employees, and everyone else.
For instance, if you're bootstrapping a company and have no more than 4 employees, don't try to look like a large corporation with hundreds of employees. It may seem stupid that I'm even mentioning this, but you'll be surprised to find the number of companies that do this sort of stuff.
Transparency plays a key role in how you market your company, so don't take it for granted!
So as you set out on the journey of building a strong brand presence on the internet, keep these things in mind.