Essentials for Strong Company Branding
Brand strategy is a plan that encompasses specific, long-term goals that can be achieved with the evolution of a successful brand — the combined components of your company's character that make it identifiable.
Components for a Comprehensive Branding Strategy
1) Purpose
"Every brand makes a promise. But in a marketplace in which consumer confidence is low and budgetary vigilance is high, it's not just making a promise that separates one brand from another, but having a defining purpose," explains Allen Adamson, chairman of the North America region of brand consulting and design firm Landor Associates.
While understanding what your business promises is necessary when defining your brand positioning, knowing why you wake up every day and go to work carries more weight. In other words, your purpose is more specific, in that it serves as a differentiator between you and your competitors.
How can you define your business' purpose? According to Business Strategy Insider, purpose can be viewed in two ways:
Functional: This concept focuses on the evaluations of success in terms of immediate and commercial reasons — i.e. the purpose of the business is to make money.
Intentional: This concept focuses on success as it relates to the ability to make money and do good in the world.
While making money is important to almost every business, we admire brands that emphasize their willingness to achieve more than just profitability, like IKEA:
Source: IKEA
IKEA's vision isn't just to sell furniture, but rather, to "create a better everyday life." This approach is appealing to potential customers, as it demonstrates their commitment to providing value beyond the point of sale.
When defining your business' purpose, keep this example in mind. While making money is a priority, operating under that notion alone does little to set your brand apart from others in your industry.
Our advice? Dig a little deeper. If you need inspiration, check out the brands you admire, and see how they frame their mission and vision statements.
2) Consistency
The key to consistency is to avoid talking about things that don't relate to or enhance your brand. Added a new photo to your business' Facebook Page? What does it mean for your company? Does it align with your message, or was it just something funny that would, quite frankly, confuse your audience?
In an effort to give your brand a platform to stand on, you need to be sure that all of your messaging is cohesive. Ultimately, consistency contributes to brand recognition, which fuels customer loyalty. (No pressure, right?)
To see a great example of consistency, let's look at Coca-Cola. As a result of its commitment to consistency, every element of the brand's marketing works harmoniously together. This has helped it become one of the most recognizable brands in the world.
Even on the surface of its social media accounts, for example, the seamlessness of its brand is very apparent:
To avoid leaving potential customers struggling to put the disconnected pieces of your business together, consider the benefits of creating a style guide. A style guide can encompass everything from the tone of voice you'll use to the color scheme you'll employ to the way you'll position certain products or services.
By taking the time to define and agree upon these considerations, your brand will benefit as a whole.
3) Emotion
Customers aren't always rational.
How else do you explain the person who paid thousands of dollars more for a Harley rather than buying another cheaper, equally well-made bike? There was an emotional voice in there somewhere, whispering: "Buy a Harley."
But why?
Harley Davidson uses emotional branding by creating a community around its brand. It began HOG — Harley Owners Group — to connect their customers with their brand (and each other).
By providing customers with an opportunity to feel like they're part of a larger group that's more tight-knit than just a bunch of motorcycle riders, Harley Davidson is able to position themselves as an obvious choice for someone looking to purchase a bike.
Why? People have an innate desire to build relationships. Research from psychologists Roy Baumeister and Mark Leary best describes this need in their "belongingness hypothesis," which states: "People have a basic psychological need to feel closely connected to others, and that caring, affectionate bonds from close relationships are a major part of human behavior."
5) Employee Involvement
As we mentioned before, achieving a sense of consistency is important if you wish to build brand recognition. And while a style guide can help you achieve a cohesive digital experience, it's equally important for your employees to be well versed in the how they should be communicating with customers and representing the brand.
If you've ever been on the line with a customer service representative from Zappos, you know what I'm talking about. If you haven't, check out this SlideShare which details some of its most inspiring customer support stories.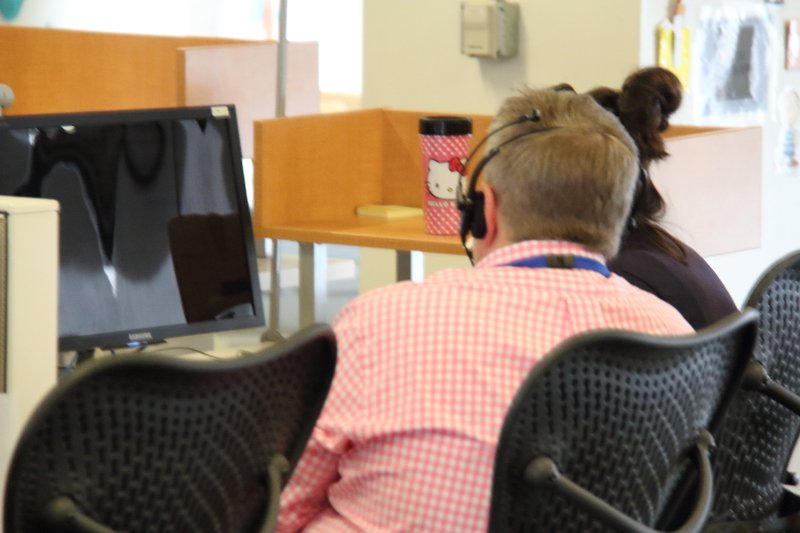 If your brand is playful and bubbly through Twitter engagements, then it wouldn't make sense if a customer called in and was connected with a grumpy, monotone representative.
6) Loyalty
If you already have people that love you, your company, and your brand, don't just sit there. Reward them for that love.
These customers have gone out their way to write about you, to tell their friends about you, and to act as your brand ambassadors. Cultivating loyalty from these people early on will yield more returning customers — and more profit for your business.
Sometimes, just a thank you is all that's needed. Other times, it's better to go above and beyond. Write them a personalized letter. Sent them some special swag. Ask them to write a review, and feature them prominently on your website. (Or all of the above!)
When we reached 15,000 customers here at HubSpot, we wanted to say thank you in a big way, while remaining true to our brand … so we dropped 15,000 orange ping pong balls from our fourth-floor balcony and spelled out thank you in big metallic balloons:
And while it may have seemed a little out of the ordinary to some folks, for those who know our brand, the gesture made perfect sense.
Loyalty is a critical part of every brand strategy, especially if you're looking to support your sales organization. At the end of the day, highlighting a positive relationship between you and your existing customers sets the tone for what potential customers can expect if they choose to do business with you.
7) Competitive Awareness
Take the competition as a challenge to improve your own strategy and create greater value in your overall brand. You are in the same business and going after the same customers, right? So watch what they do.
Do some of their tactics succeed? Do some fail? Tailor your brand positioning based on their experience to better your company.
And while staying in tune with your competitor's strategies is important if you want to enhance your brand, don't let them dictate each and every move you make.
Sure, you probably sell a similar product or service as many other companies, but you're in business because your brand is unique. By harping on every move your competitor makes, you lose that differentiation.